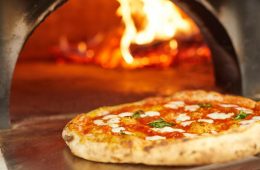 PUPATELLA: RESTON
PROJECTED OPENING DATE:
Early 2020 1821 Wiehle Ave
Early next year, Pupatella will be adding to their lineup of locations. This time around, the Virginia-based pizzeria is opening up a new venue in Reston. This 2,700 square-foot restaurant will boast a large indoor dining room as well as seating on the outdoor patio. Positioned right next to the new Wiehle Avenue stop on the metro silver line, Pupatella affordability and comfortable atmosphere is perfect for a post-work pick me up. Guests will be able to enjoy Pupatella's original menu; specializing in neapolitan pizzas and classic Italian dishes.
Photo Credit: www.restonnow.com