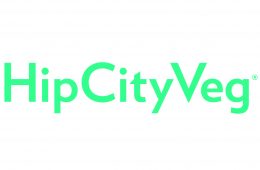 HIPCITYVEG TO DONATE $10,000 TO NON-PROFIT PARTNER COMMON GOOD CITY FARM
HipCityVeg
announced its commitment today to raise and donate at least $10,000 to its chosen DC community non-profit partner,
Common Good City Farm
, by the end of 2020. HipCityVeg, a 100% plant-based, fast-casual restaurant, just opened its second location in Washington DC at 1300 Connecticut Avenue, NW, and is putting down deep roots in its adopted city of Washington. As part of this expansion, HipCityVeg actively sought a long-term relationship with a non-profit partner that aligns with its mission and values.
HipCityVeg founder and CEO Nicole Marquis and her team selected Common Good City Farm, one of DC's most impactful plant-based food-focused non-profits, because of its mission to create a vibrant, informed, and well-nourished community through urban farming. The non-profit also focuses on serving a multi-cultural, multi-racial, and multi-generational community and its diverse programs create an opportunity for people from all walks of life to spend time learning about healthy food and participating in the growing process. It was also important to Marquis to partner with an organization that has strong female leadership, to reflect her company's values and heritage.
"We are thrilled to have the opportunity to support Common Good City Farm and its positive impact on the community, from toddlers through adults. We were extraordinarily impressed by the organization's programs, leadership, and mission and are looking forward to a long and fruitful relationship," said Marquis.
To raise money for Common Good City Farm, HipCityVeg will donate a portion of sales on designated days, including from its popular Banana Whip dessert, sell co-branded totes, make a corporate donation, make a donation when customers bring their own smoothie cups, and will also hold team volunteer days at Common Good City Farm and support the farm's events with food from the restaurant, as part of this partnership.