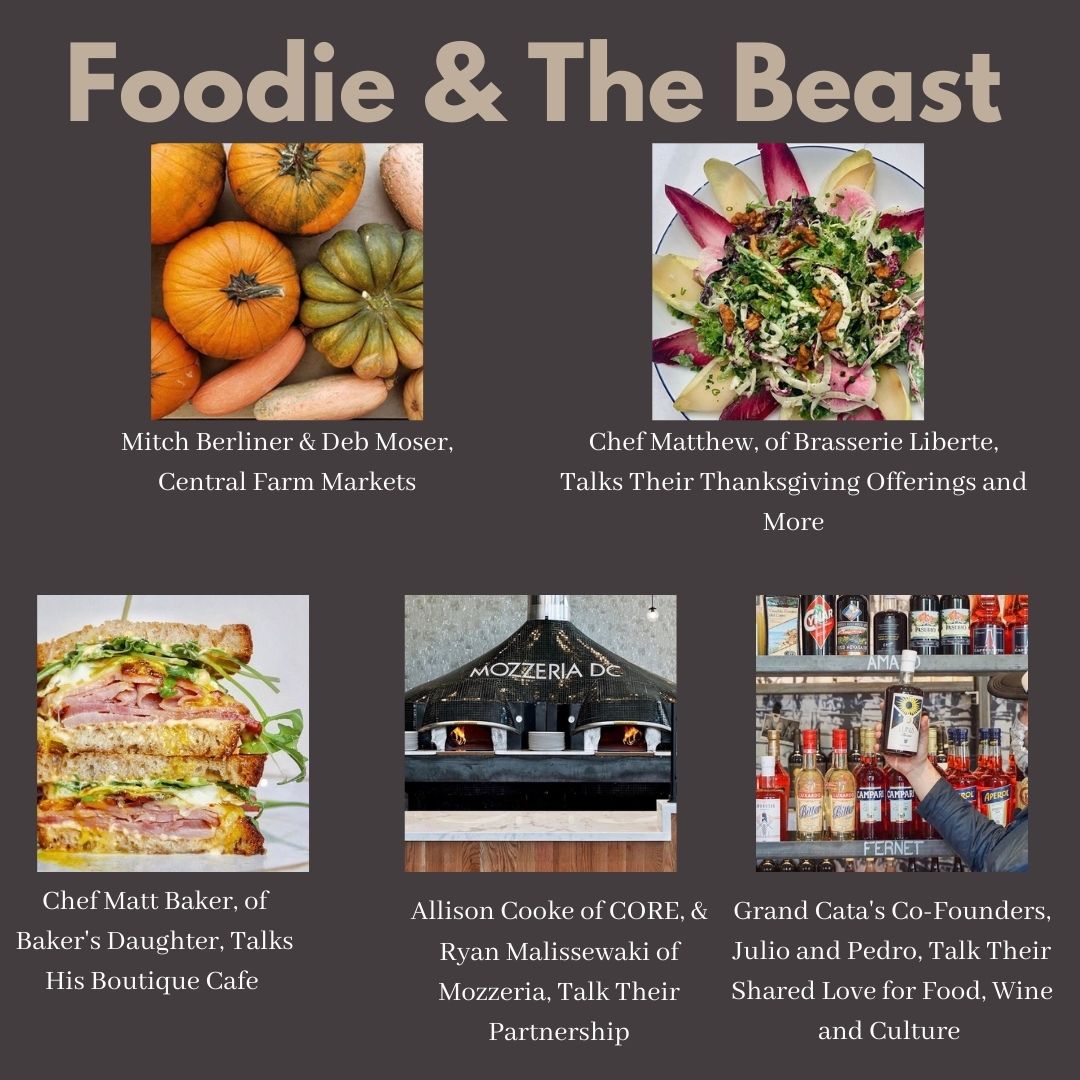 Foodie & The Beast from Home: October 18, 2020
Foodie & The Beast is still from home, and will be for the foreseeable future, but as they say in show biz ... the show must go on ... and it does, deliciously. This week's guests:
* We were delighted to have Grand Cata's owners and founders, Jose Robledo and Pedro Rodriguez, with us. Grand Cata is a Latin American-centric wine and grocery concept now at La Cosecha in Union Market and, not surprisingly, recently voted one of America's 50 Best Wine Retailers.
* Matt Baker, the celebrated chef/owner of Michelin-starred Gravitas in Ivy City, just marked the birth of his daughter by opening Baker's daughter, a cafe and market that's just across the street from his restaurant. Matt's on with the inside scoop.
* Know the name "Allison Cooke"? When you walk into many of DC's favorite restaurants - from fine dining to fast-casual - she and her team at Core Architecture + Design likely have had a hand in creating them. Allison is on with client Ryan Malaszewski to talk about her latest, and very special project, pizzeria Mozzeria, near Gallaudet University, where all of the staff are deaf or hard of hearing and where a raft of special design and construction innovations were needed to productively serve everyone.
* Hakan Ilhan's Brasserie Liberte opened last November to big crowds. And then ... COVID 19 hit. Hakan joins us with his executive chef, Matt Cockrell (formerly of La Diplomate and other, local spots we love) to discuss fast pivots to keep business moving and plans for fall and winter.
Listen to the full episode here.