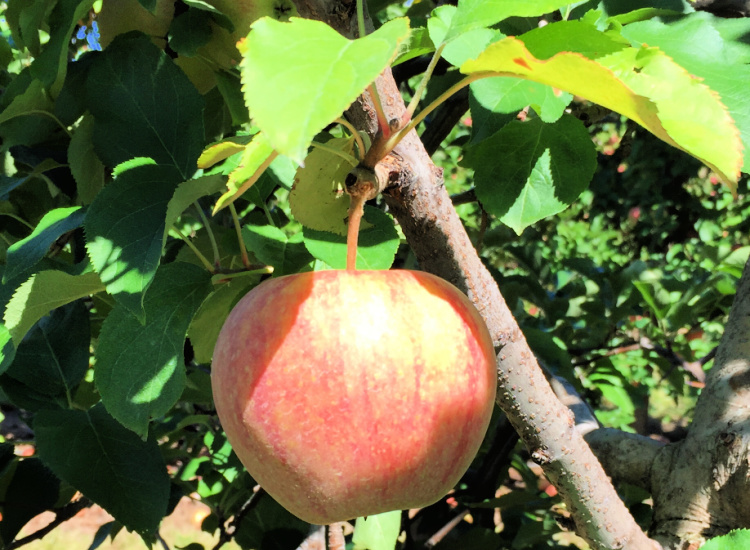 Plenty of Pickin's: Autumn is Activated
As summer does the slow fade, the trees begin to turn and autumn makes its grand entrance. The DC Area's summer actuations are too packing it up and now preparing for the seasonal shift. So. Much. To. See. And. Do:
Comet Ping Pong Fall Outdoor Music Series
Through October, Comet presents a series of 7:00 pm concerts in the Comet Ping Pong parking lot pizza garden for a limited audience of pre-reserved, seated, dine-in guests. The series features artists ranging from jazz to bluegrass to indie rock to folk and each performance will feature a comedy opening act to be announced. Tickets are available by purchasing a table which seats up to 2, 4, 6, or 8 guests per table. There will be a 2 drink minimum for all attendees, and food and drinks will be available to purchase from Comet Ping Pong and Buck's Fishing & Camping. 5037 Connecticut Avenue NW; eventbrite.com

Fields of Fear at Cox Farms
When night falls on the farm, it's time for Fields of Fear! The friendly Imaginature Trail takes a dark turn for Fields of Fear, transforming into The Forest: Back 40, which consists of half a mile of fear. The Forest joins two other haunted attractions at Fields of Fear, the Dark Side Hayride and the Cornightmare. The Firegrounds feature several bonfires, a six-lane slide, music, karaoke, entertainment, tasty treats, Foamhenge, and more. Tickets, $20-$35, are available online or at the door. Proof of age required. Open Friday and Saturday evenings, September 24th through Novvember 6th. 15621 Braddock Road, Centreville, VA; fieldsoffear.com

Dia de los Muertos at dLeña
Through Tuesday, November 2, experience the senses in an immersive campaign at the Mount Vernon Triangle modern Mexican concept. Day of the Dead festivities typically unfold over two days in an explosion of color and life-arming joy, displaying love and respect for the past and one's ancestors. At Richard Sandoval Hospitality (RSH), 30 restaurant concepts throughout five countries will feature marigold-inspired dishes and beverages, a signature Spotify playlist, online tutorials led by Chef Richard Sandoval, and more throughout October. Listen to dLeña's signature playlist of Latin music, curated by Paco Rozas and Christophe Bourlon. Taste tantalizing dishes like the chile ancho confit with pork belly stew, braised short rib with orange blossom purée, and pumpkin cake with cinnamon ice cream. Enjoy specialty cocktails like the marigold margarita, la vela "the candle", and ej ojo "the eye". See Chef Richard Sandoval preparing select Día de los Muertos dishes and drinks at richardsandoval.com as well as special artwork designed by Mexico City-based illustrator and campaign partner artist Chepe. Plus, enter a special Día de los Muertos giveaway to win a $250 dining prize at a RSH location of their choice, a signed copy of Richard Sandoval's New Latin Flavors cookbook, and a make-at-home marigold margarita kit. 476 K Street NW; dlenadc.com
Goldschmied & Chiari: Magnifica
The Embassy of Italy, the Italian Cultural Institute in Washington, DC, and International Arts & Artists, in collaboration with Cody Gallery at Marymount University, present Goldschmied & Chiari's first solo show in Washington DC, "Magnifica". The exhibit, curated by Allison Nance, will debut a new series of Untitled Views, the artists' signature works experimenting with editing colored smoke flares into artificial landscapes, and then fusing them with mirrored glass in a very particular printing process. Almost as in a dialogue with the anthropomorphic shapes of tailored Murano vases ("Magnifica"), these playful pieces of art merge genres of performance art, studio-based photography, portraiture, and pop, subtly changing according to the surrounding space and the viewer's perspective. Sara Goldschmied and Eleonora Chiari are based in Milan, Italy, and have been working together since 2001. On view until December 4, 2021. Cody Gallery, 1000 N Glebe Road, Second Floor, Arlington, VA; iicwashington.esteri.it

Pick-Your-Own Apples at Great Country Farms
At Great Country Farms, you'll find much more than pick-your-own fields and the Farmer Market. Whether you're young, old, or just not tellin', there's something here for the kid in everyone, including the cow train, giant mazes, the pumpkin jumping pillow, friendly, pet-able goats, and a fishing pond. And, wine down at the vineyard or pop open some local hard cider while you picnic by the pond. Open daily 9:00 a.m. to 5:00 p.m. Tickets are $10 per child, $12 adult (weekdays), $14 per child, $16 per adult (weekends). 34345 Snickersville Turnpike, Bluemont, VA; greatcountryfarms.com
Life of a Neuron at Artechouse
In a groundbreaking project that brings art, technology and science together, Life of a Neuron tells the universal story of a human neuron—from pre-birth to death—providing viewers with an experiential view of life at a cellular level. This immersive, experiential exhibition was created in collaboration with the Society for Neuroscience—a partnership that has empowered artists and scientists to push boundaries, and thanks to 21st-century technology tell the story of our neurons in a way that's never been done before. Life of a Neuron invites viewers to question our existence, the universe—and what is next. Featuring installations from Synthestruct (aka Ginger Leigh), Akiko Yamashita, fuse*, Gil Castro, Maurice Benayoun, Alvaro Cassinelli, and Server Demirtas. Exhibit runs daily through November 28th, 10:00 a.m. to 10:00 p.m. $24 per person. 1238 Maryland Avenue SW; fareharbor.com

Autumn Solstice Display at MGM National Harbor
MGM National Harbor marks the coming of fall with the debut of its new seasonal Conservatory display, "A Gourd-geous Fall," featuring vibrant florals, giant cascading leaves, and whimsical elements celebrating the beauty of autumn in the Northern Hemisphere. Curated by the resort's horticulture team and designers Le Savarese and Cory Pope of SolarLife Technologies, the Conservatory's three pods immerse guests in the colors and wonders of the harvest season built around a 24-foot crescent-shaped moon at the heart of the display. Sitting atop the curve of the moon, the 14-foot "Fairy Celine" shields the rain that gives water and life to the flower bed with 50 hand-painted leaves crafted to form a transparent leaf skirt. Under the moon, a rock pond – surrounded by over 1,200 fall plants, pumpkins and gourds – collects the rainwater falling off the fairy's skirt. The other pods include different fairies as well as an 8-foot-long animated dragonfly, a 26-foot metal tree sculpture, and 8-foot-tall acorns adorned with 8,200 Chrysanthemum flowers. The fall display is open through November 8 and is available to the public 24 hours a day, seven days a week. 101 MGM National Avenue, Forest Heights, MD; mgmnationalharbor.mgmresorts.com

Shocktober Haunted House
Shocktober, named fifth scariest Haunted House in the U.S., opens its eleventh season in October with a new theme, packages, and attractions. The site of this haunt, Carlheim Manor, is a 150-year old mansion located in Leesburg, Virginia, that is transformed into a haunted house each year to raise funds for The Arc of Loudoun, a nonprofit dedicated to providing a lifetime of opportunities for people with disabilities. This year, guests will experience new rooms and characters. Tickets range from virtual passes to in-person RIP packages including drink tickets and shuttle rides from the parking area for $5-$125 per person. The house is open every Friday, Saturday, and Sunday evening through October 30th. 112 Church Street, Leesburg, VA; shocktober.org
NEW: Fall Foliage Foray at Tide's Inn
Area expert Susan Williamson, who has welcomed guests to the resort for decades, shares her favorite recreation areas to see fall foliage and wildlife. The two-hour round-trip excursion begins at the Tides Inn's Nature Trail, taking guests through the "mushroom garden" and beautiful wildflower field. There, see native flowers being pollinated by the resident honeybees before heading to the Dameron Marsh Natural Area Preserve and driving 15 minutes west to the Hickory Hollow Natural Area Preserve. The three-mile trail winds through the 254-acre preserve with mixed pine-hardwood forests, ravines, and swampland. Journey another 20 minutes to Rappahannock River Valley National Wildlife Refuge, a 9,030-acre sanctuary created to protect fish and wildlife species, especially endangered ones and on to Belle Isle State Park with 892 acres and seven miles of shoreline. Bicycle, canoe and kayak rentals are available on-site. For more information, visit tidesinn.com.
Whino All Hallows Art Show
ALL HALLOWS is a group art show, featuring local, national, and international works by artists looking at traditions which originated with the ancient Celtic festival of Samhain, a Gaelic festival marking the end of the harvest season and beginning of winter or the "darker-half" of the year. There is a vast history giving the artists represented in this unique show plenty of inspiration. Each of their artistic creations will encompass their interpretation of this ancient tradition. Works of art in this show will range in price from $800 to $2,000 and local artists will attend the reception to meet guests and share information about their work. Artists with works on display include the following: Briana Hertzog of Northern Virginia; Marly McFly of Newport News, VA; MasPaz of Arlington, VA, Mike Pacheco of Washington, D.C, and Rodrigo Pradel of Leesburg, VA. From further afield, are original works in this show by Jose Mertz of California; Richard Salcido of California; Yuhmi Collective of Florida, and Natalia Rak from Poland. The group art show will be featured at WHINO through November 10th. 4238 Wilson Boulevard, Arlington, VA; whinova.com