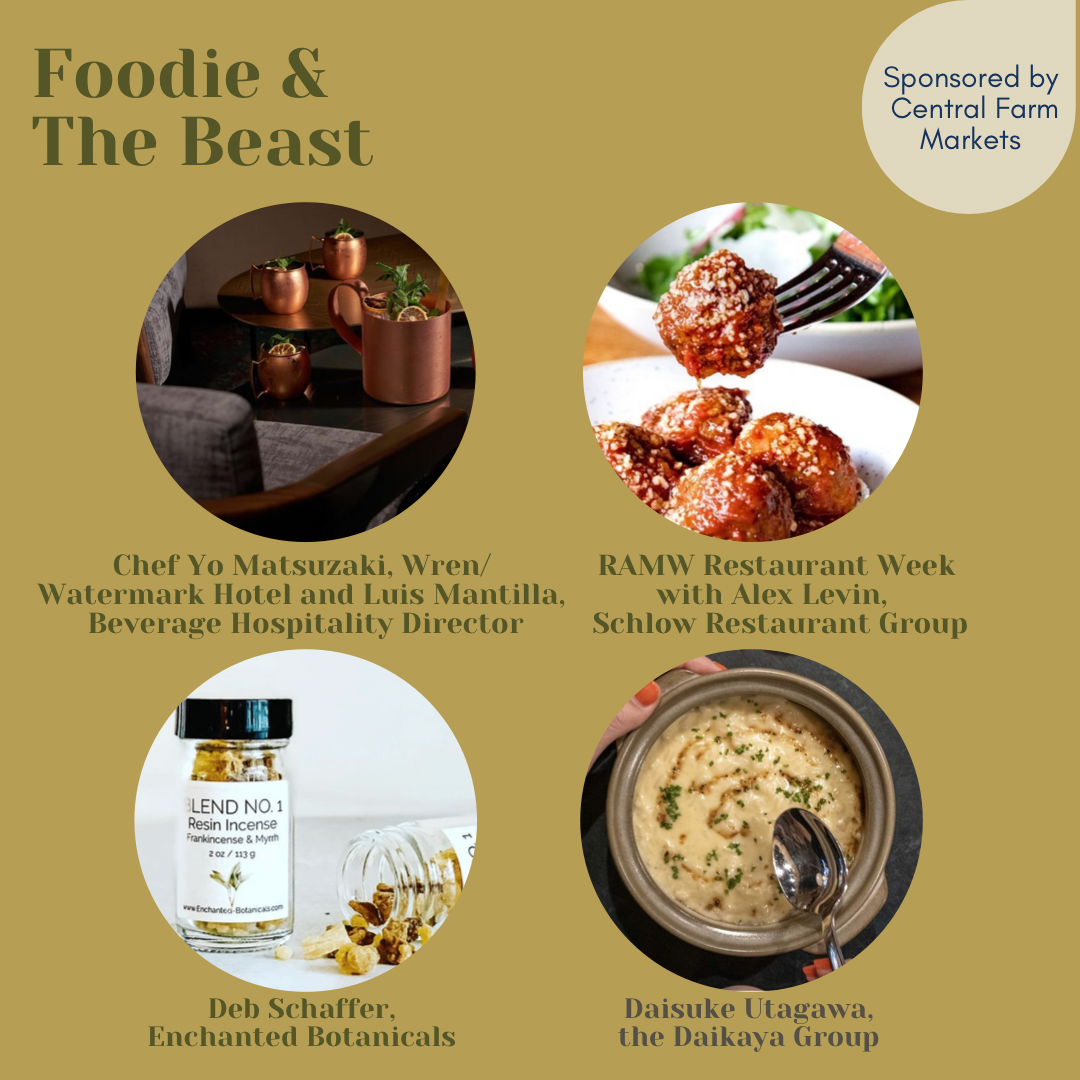 Foodie & The Beast: Covid Can't Stop Us Now: January 9, 2022
Very exciting! The first Foodie & The Beast of 2022. David and Nycci were in the studio with our trusty producer, Andy, but to be safe all our guests zoomed in:
- Grocery store shelves may be empty, but not the stalls at Central Farm Market says Mitch Berliner
- New Watermark Hotel and its restaurant, Wren, virtually shook and served thanks to chef Yo Matsuzaki & Luis Mantilla
- Are you ready?! The RAMW Winter Restaurant Week is January 17-23. We're talking brunch, lunch, dinner & to-go. Everything you need to know with Schlow Restaurant Group's Alex Levin
- We are resetting our spiritual year thanks to Deb Schaffer of Enchanted Botanicals
- And, Tonari is back open for business. Daisuke Utagawa talks Wafu pasta & pizza
All this and more on the latest #FoodieAndTheBeast. Every Sunday at 11AM on 1500AM or click to listen to the full episode here.