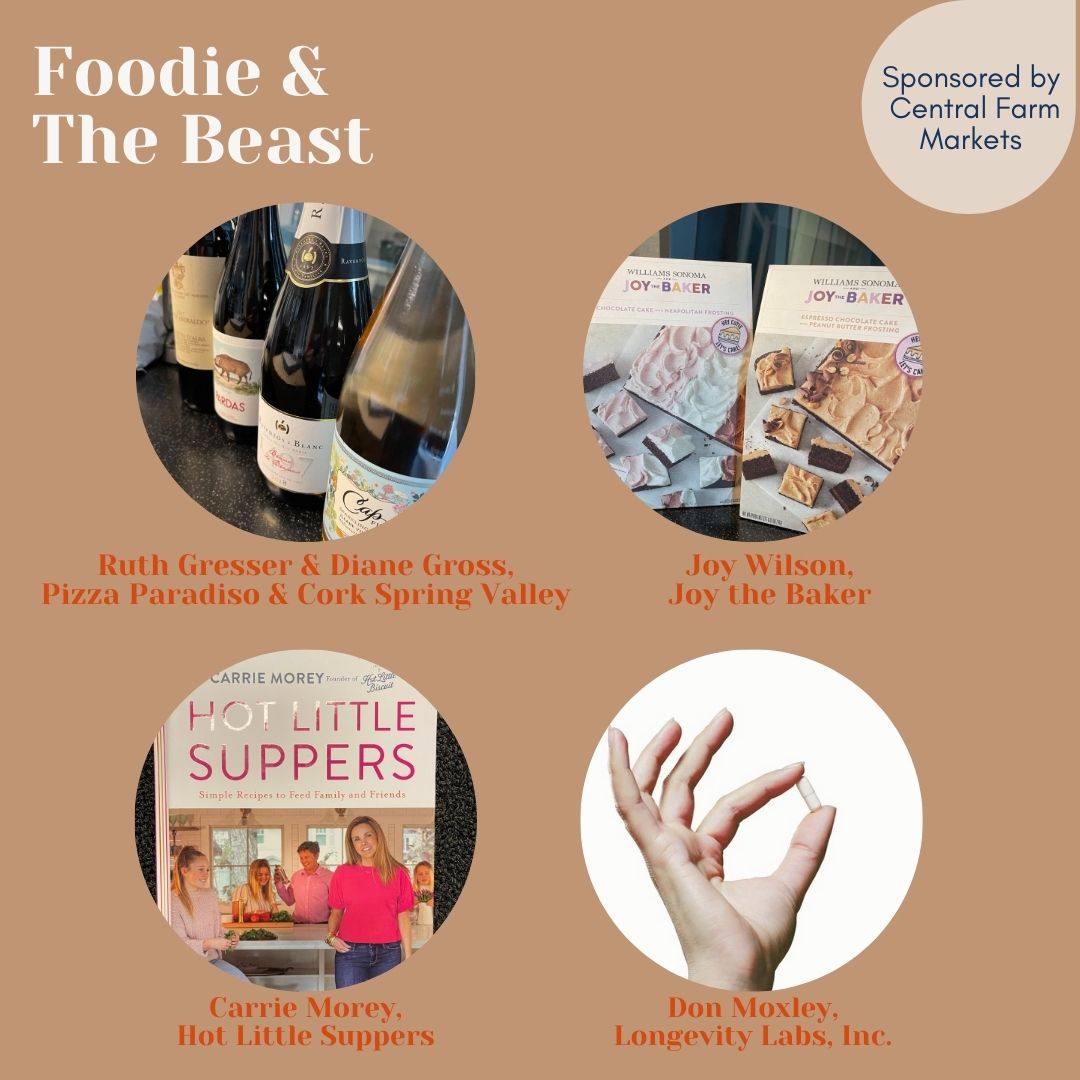 Foodie & The Beast: December 19, 2021: Wait, Wheat?
The last Foodie & The Beast of 2021! What a year it has been. We started out the year recording the show from our bedroom but by July, we were vaxxed and back in studio. The last show of the year featured the usual in good food, good wine, some great cooking, and even better baking, AND maybe a little something to help you live longer:
- Central Farm Markets is OPEN
- Two great tastes that taste great together? Wine & Pizza! Ruth Gresser, Pizzeria Paradiso collabs with Diane Gross, Cork Market
- The JOY of Baking with JOY (Wilson) the Baker
- Hot Little Biscuits = Carrie Morey's Hot Little Suppers
- We're gonna live better & longer in 2022 w/ Spermadine & Don Moxley
We are so grateful that we get to share the stories of so many, who are doing so much from all facets of the Industry.
Be safe, be merry and we will be back on air with you in the New Year.
Listen to the full episode here.