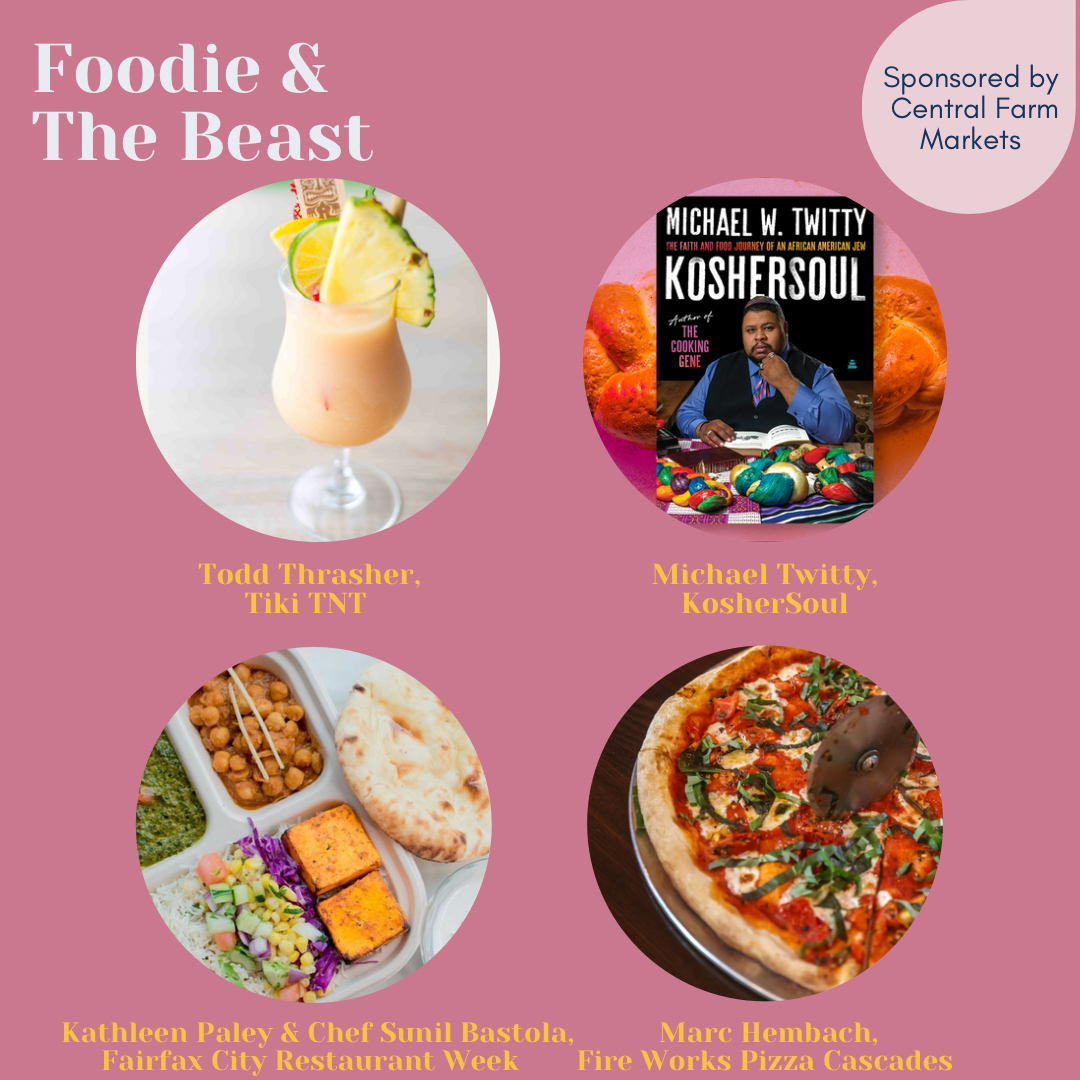 Foodie & The Beast: Pizza with a Topping of Heart: August 14, 2022
Such delish fun in today's #FoodieAndTheBeast studio:
- How does your garden grow? Central Farm Markets knows
- The guy who puts the T in TNT, Todd Thrasher of Potomac Distilling Company (aka) Thrasher's Rum & fave spot, Tiki TNT
- Author of the groundbreaking James Beard award winning family/history cookbook, The Cooking Gene, Michael Twitty talks his latest, Kosher Soul: The Faith and Food Journey of an African American Jew
- Fairfax City Restaurant Week launches its first summer edition, August 29. Kathleen Paley, Commissioner of the Fairfax City Economic Development Authority chats shining a spotlight on all the unique dining experiences. Chef Sunil Bastola brought us incredible tastes from Bollywood Bistro
- Fire Works Pizza Cascades dives deep into their local community. Marc Hembach joins us later to talk about how his store serves goodness in many different ways
Tune in every Sunday at 11AM on 1500AM, and click here for the full episode.