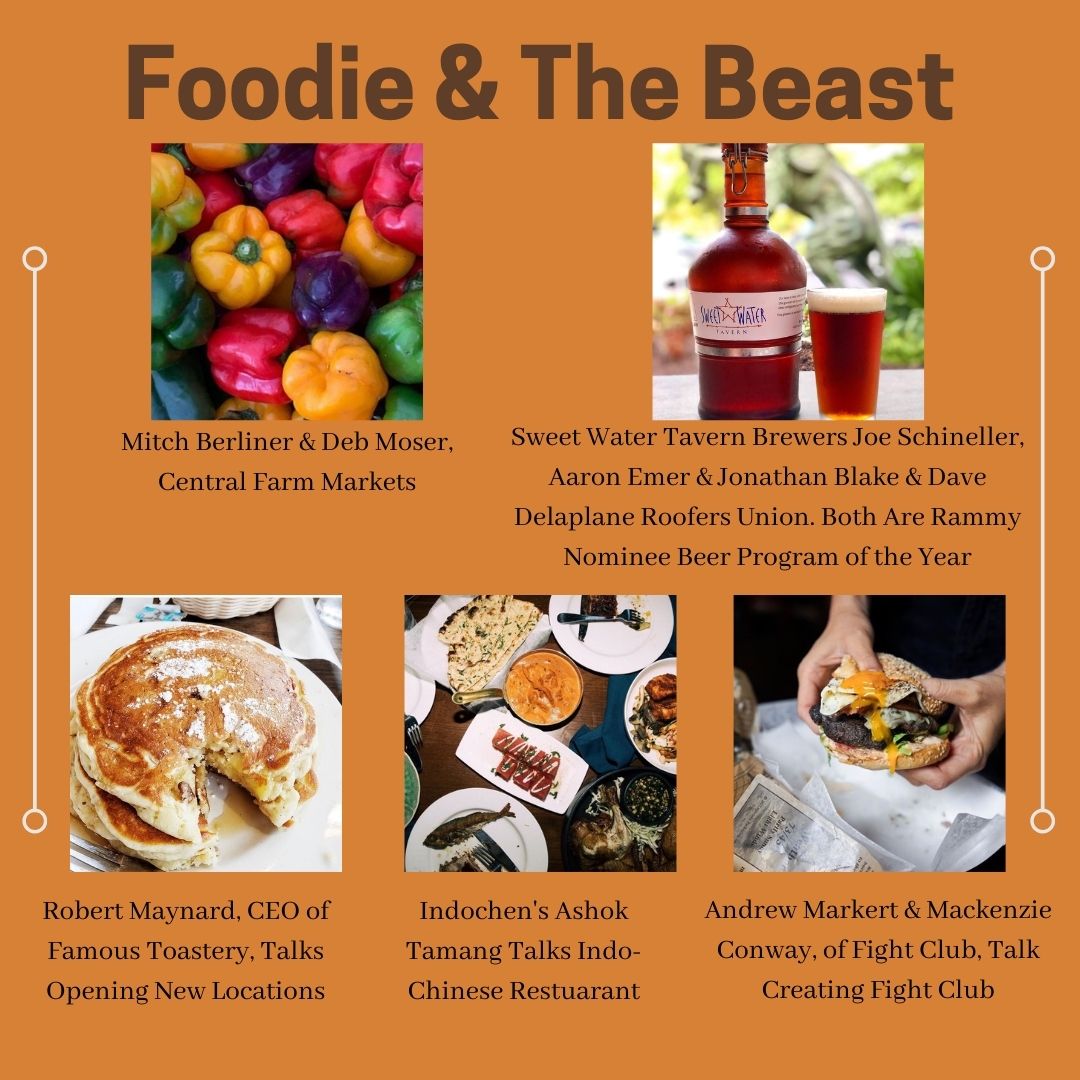 Foodie & The Beast from Home: September 13, 2020
Another Foodie & The Beast episode live … well, not really live, it was recorded … but it sounds like it's live and it's from Nycci and David's bedroom. Over the past several months every show has featured a RAMMY nominee and since the RAMMYs are coming up this Sunday, September 20th, this was our very last opportunity so we packed them in! And that's not it, we also talked franchise speak, got an education on Indo-Chinese cuisine and caught up with old friends who are in it to win it. This show's guests inlcuded:
* Not one but two RAMMY beer programs nominees: 1) Joe Schineller, Jonathan Blake, & Aaron Emery, — brewers at area Sweet Water Taverns. 2) Dave Delaplane, General Manager & Beer Director at Roofers Union
* Ashok Tamang and his partners have opened the Indo-Chinese concept, Indochen in Cameron Station
* Cofounder and CEO of Famous Toastery, Robert Maynard chatted the pros & cons of franchising in the time of Covid
* Remember the great movie Fight Club? Well, now there's s a restaurant with a menu of the same name and food packing a similar punch, Fight Club by Chef/Owner Andrew Markert and punch director, Mackenzie Conway.
Listen to the full episode here.