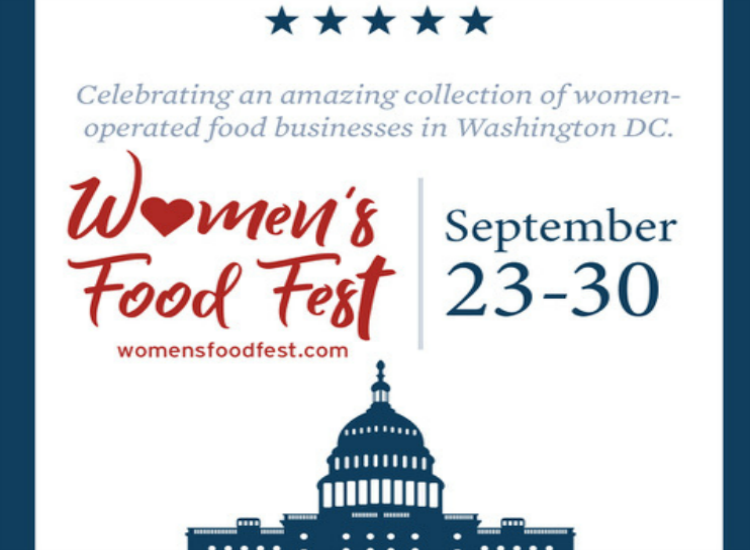 Restaurant Week, Reimagined
Some of the cooling comforts of summer are the area annual restaurant weeks. And, if you weren't sure whether or not they were going to happen, you can breath a sigh of relief — not only are they back, but they are back with a variety of new offerings.

DC Beer Week
The DC Brewers' Guild's 12th Annual DC Beer Week will take place from September 13th to 26th. This year's DC Beer Week will take on a new look, as the DCBG and the local brewing industry will be working to encourage beer lovers in the community to support local craft breweries, while ensuring that all participants are complying with recommended health guidelines. This year's extended DC Beer Week will feature virtual events and on-site promotions and specials. In addition, local breweries will be selling a special designated "Solidarity Brew," with a portion of the proceeds donated to the DCBG to support continued operations. Beer lovers will be able to participate in a fun craft beer themed scavenger hunt and win prizes for visiting sites that feature a "Solidarity Brew." There will still be some friendly competitions for bragging rights among area brewers, though many are virtual this year. The full event schedule, listing of promotions and specials, and details on the scavenger hunt can be found on the DC Beer Week website. Event listings and other details will be available to users of the TaptIn App.

Maryland Restaurant Week
The Restaurant Association of Maryland (RAM) is leading the effort for the first-ever Maryland Restaurant Week, September 18th through 27th. In partnership with Visit Maryland, the statewide initiative was created to help support the thousands of restaurants who have been impacted by the economic setbacks presented during the current pandemic. Diners, family restaurants, fine dining, quick service, fast casual and all types of restaurants will be represented and offering some kind of promotion, feature or special. For the list of participating restaurants, visit marylandrestaurantweek.com.

Women's Food Fest
More than 40 women-owned food businesses will celebrate Women's Food Fest, September 23rd through 30th, with each offering food, drink, and product specials to draw attention to the work done in the DC community by women food entrepreneurs. This group of women will raise funds in order to distribute 100 meals a day to charitable organizations during the weeklong event through the Hook Hall Helps project. A variety of highlighted menu items and specials will be offered. Women's Food Fest grew from a James Beard Foundation program called "Let's Talk" - a local forum that brings women food entrepreneurs together to support one another, take collective action and help each other survive the present economic and health crisis. Washington DC's Ruth Gresser (Pizza Paradiso), Fiona Lewis (The District Fishwife, On Toast) and Micheline Mendelsohn (Good Stuff Eatery, We, The Pizza, Santa Rosa Taqueria) worked together to create Women's Food Fest joining with area women who have made their careers in the food industry. A full list of participating women food entrepreneurs can be found at womensfoodfest.com/participants

Savor Bethesda
Savor Bethesda Restaurant Week will take place from Thursday, October 1 through Sunday, October 11, 2020. Participating downtown Bethesda restaurants will offer lunch, dinner and special treat menus at $10, $20, or $35 for dine-in and take-out customers. Take-out customers may also enjoy their meals at the Bethesda Streetery with locations on Norfolk, Cordell, and Woodmont Avenues. Complete restaurant menus can be found at bethesda.org.