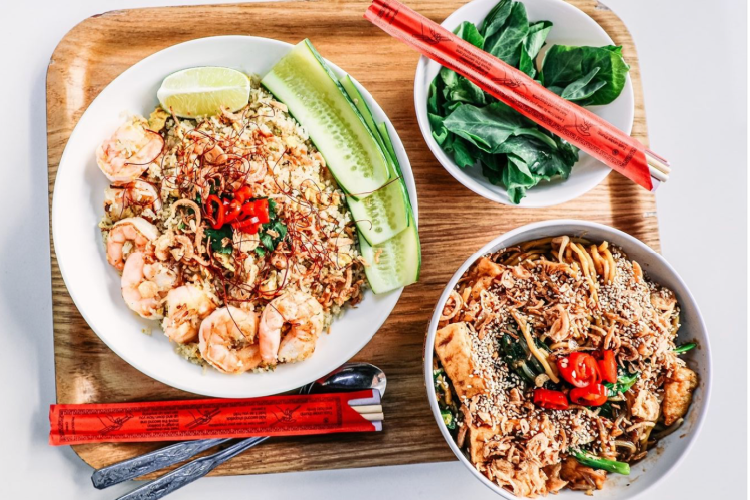 Erik Bruner-Yang Sponsors Area Up-and-Comers Through TheListAreYouOnIt.com: Woks for Washington
In Yiddish there's a term - mensch - it means a person of integrity or honor. Erik Bruner-Yang is a total mensch both in pre- and current-Covid times. From his ever-expanding restaurant empire to his creation and execution of the Power of 10 Initiative, Erik is always looking for ways to contribute and raise awareness to this Industry. Erik has partnered with TheListAreYouOnIt.com for all of 2021, and is sharing his platform by highlighting different artisans, restaurants, or groups each month who will benefit from having thing their profile raised. We are grateful for Erik's generosity and are excited to bring new up and comers to your attention each month.
January's featured profile:
Woks for Washington
Woks for Washington is a grassroots initiative based in the DC metro area, focused on preserving Asian American culture, primarily through sharing Asian cuisine. Their focus was chosen due to the increased phobia of Asian spaces and food following the COVID-19 pandemic, and because Asian cuisine is an essential part of global and American culture.
Woks for Washington's first project is to raise funds to purchase meals from local mom-and-pop Asian restaurants and donate to local hospitals and homeless and emergency shelters. This two-prong approach is meant to fight the increased xenophobia and food insecurity in the community brought by the pandemic, and support front-line heroes.
Preserving Asian cuisine serves as a major way for the Asian community to continue to share what makes them so diverse with the rest of the world, since it's often one of the easiest and most accessible ways in which people can experience Asian culture. Through preserving Asian cuisine, the hope is to also help to maintain and grow the diversity unique to the DC area, and continue to play a part in making the capital a place that welcomes all races, cultures, and nationalities. For more information on the Woks for Washington mission, click here.