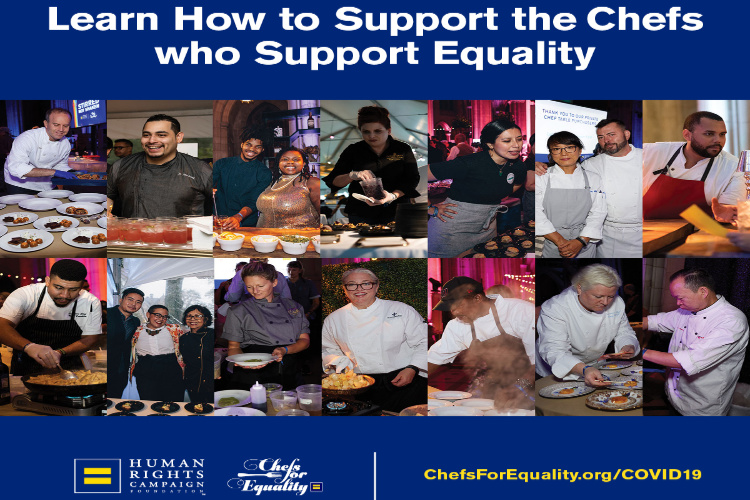 Turning the Tables: Support the Chefs Who Support Equality
The Human Rights Campaign would like to express its profound gratitude to and appreciation of the Washington, DC area's restaurant community, which, since 2012, has donated their time, talent and product to HRC's annual Chefs for Equality fundraiser, raising over $2 million in support of LGBTQ equality. Time and again, Amaryllis Floral + Event Design and these restaurateurs — over 200 of them at Chefs for Equality 2019 at the Washington National Cathedral — have demonstrated boundless generosity. Now it's time for the LGBTQ community and its allies to help them.
COVID-19 has affected all of us, but the restaurant industry, particularly independent operators, has been financially devastated. How can we help? By simply visiting this website of Chefs for Equality participants, and supporting them with our patronage and generosity, be it by ordering takeout, delivery or groceries, buying gift cards, or pledging to support them when they reopen. Please frequent these businesses and encourage your friends and family members to do so, too.
We look forward to the day when we will all be together soon.