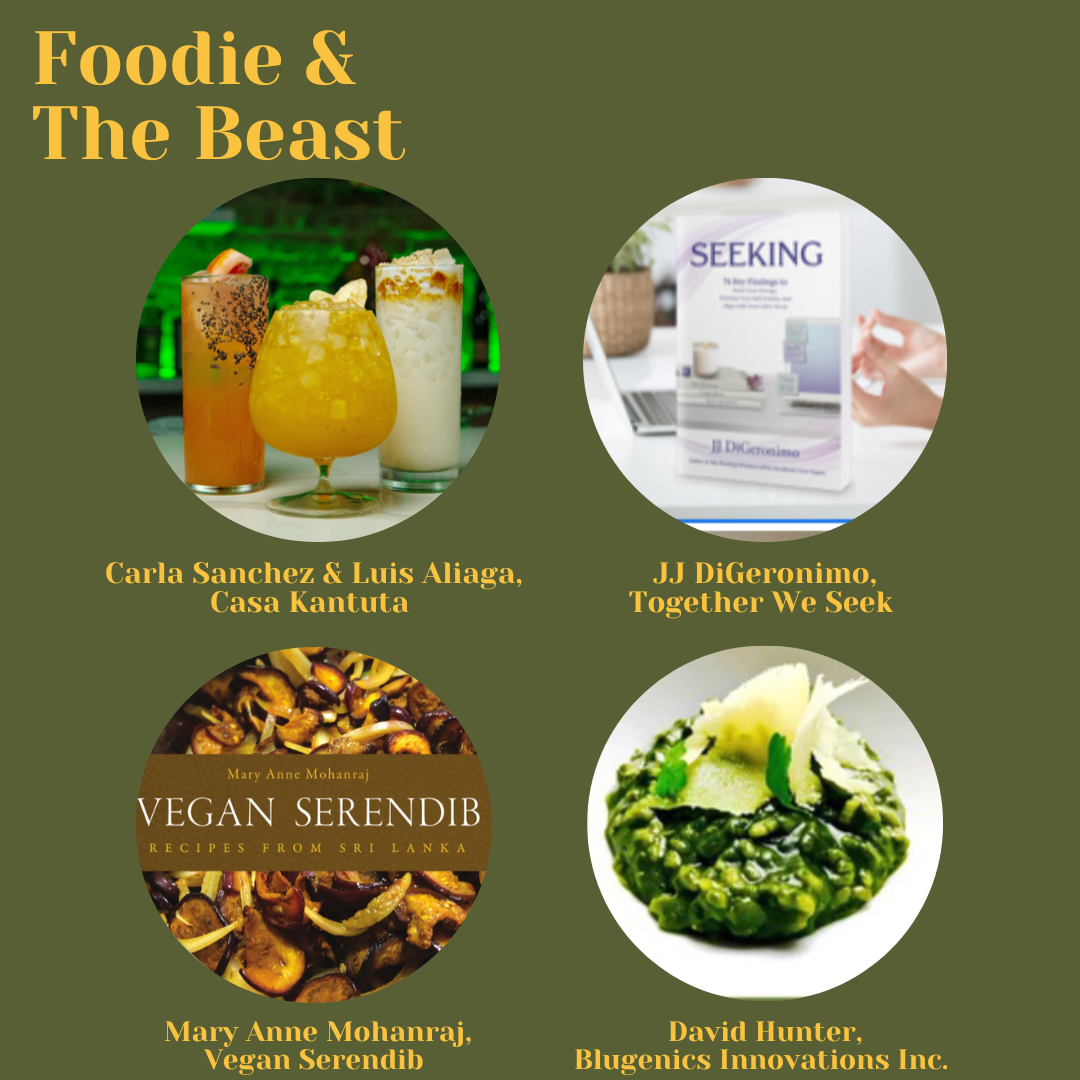 First #FoodieAndTheBeast of 2023, January 8th, 2023
First #FoodieAndTheBeast of 2023. New Year, What's New?
Incorporating vegan dishes into our diets is good for our health & tasty thanks to Mary Ann Mohanraj author of Vegan Serendib

Let's raise our vibration! JJ Digeronimo, an award-winning author that helps women empower their future with mindfulness & energetic practices

The future of algae & could it hold the key to solving food scarcity. David Hunter of Blugenics has answers.

The first Bolivian Cocktail Bar in the Nation is here in DC & in studio, Casa Kantuta. Carla Sanchez+Lou Bernard+Juan Sanchez
11AM on 1500AM or here.