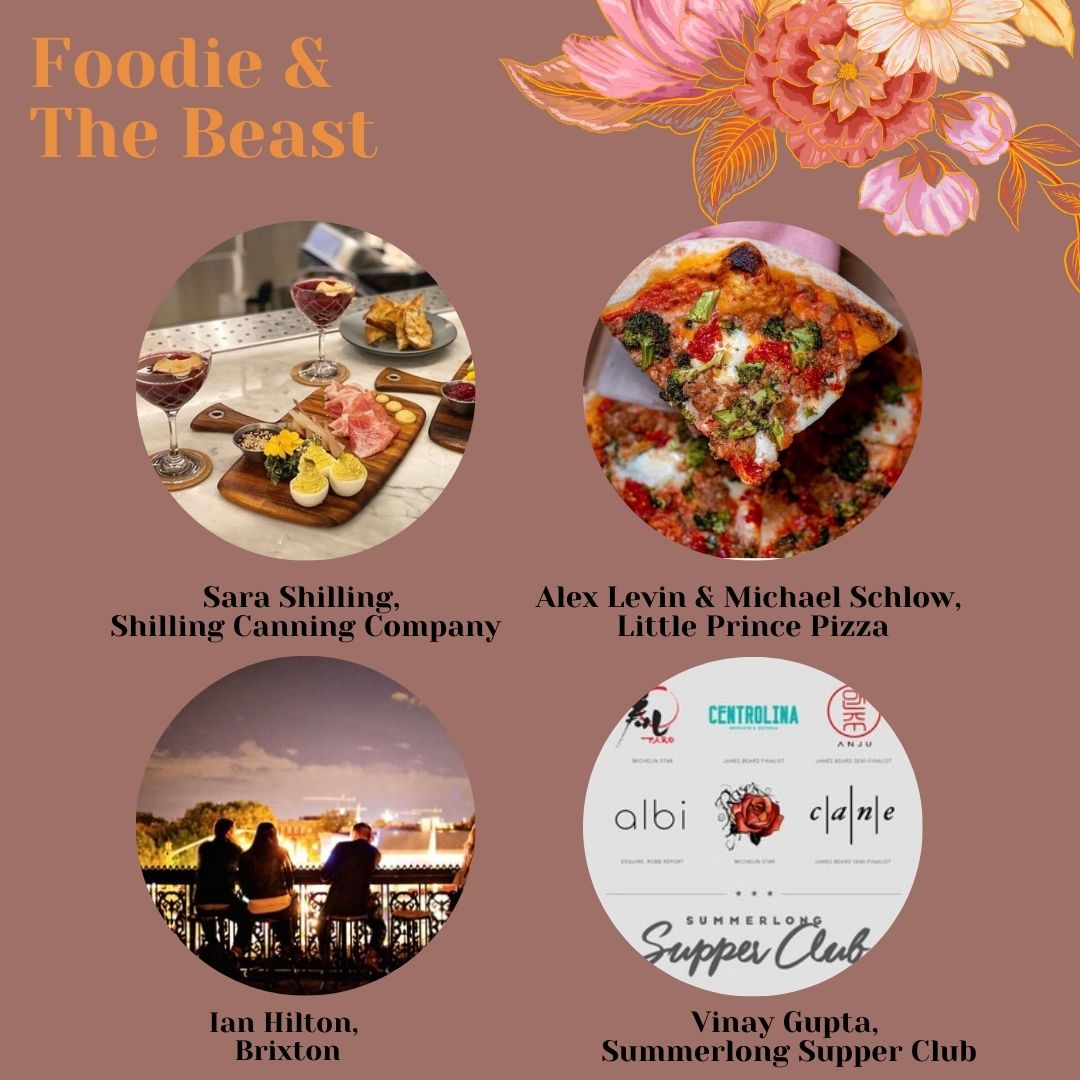 Foodie & The Beast from Home: March 14, 2021
On the first anniversary of the COVID-19 pandemic, Foodie & The Beast was joined by a range of guests in the hospitality industry whose quick wits and imaginations helped them to pivot to new business models that in many cases saved their businesses or helped save others. On the show:

* Mitch Berliner, co-founder of Central Farm markets, with food news for St. Patrick's Day and spring herb garden offerings.
* Sara Quinteros-Shilling, co-owner of DC's Shilling Canning Company, with stories of how their switch to home delivery – and a signature burger – helped maintain their business and their keen interest in lively, timely promotions, including their March 2021, Women's History Month salute to prominent women in winemaking.
* James Beard Award-winning chef and restaurateur, Michael Schlow (Schlow Restaurant Group), and his right-hand man, award-winning pastry chef, and Schlow's chief strategist, Alex Levin, discuss how a swivel to more, basic, mainstream comfort foods – especially pizza and chicken parm – and use of a ghost kitchen and pop-up tactics to launch new offerings, sustained the group through the pandemic and resulted in the successful introduction of a new Schlow concept, Little Prince Pizza.
* Ian Hilton of the Hilton Brothers' bar and restaurant team shares the story of their rise to 12 properties pre-pandemic, to closing most of them during the past summer and, now, plans for a renaissance of their organization with new properties and concepts.
* New York wine importer Vinay Gupta told an amazing story of the founding of Summerlong Supper Club, a concept founded to help sustain restaurants in New York and, now, DC. Patrons can buy "memberships" that translate to affordably fixed-price, home-delivered meals from some of their favorite restaurants, with every dime paid to go to the restaurants without having to share revenue with DoorDash or other food delivery companies. Locally, Centrolina, Rose's Luxury, and Sushi Taro are among the participating restaurants.

Listen to the full episode here.