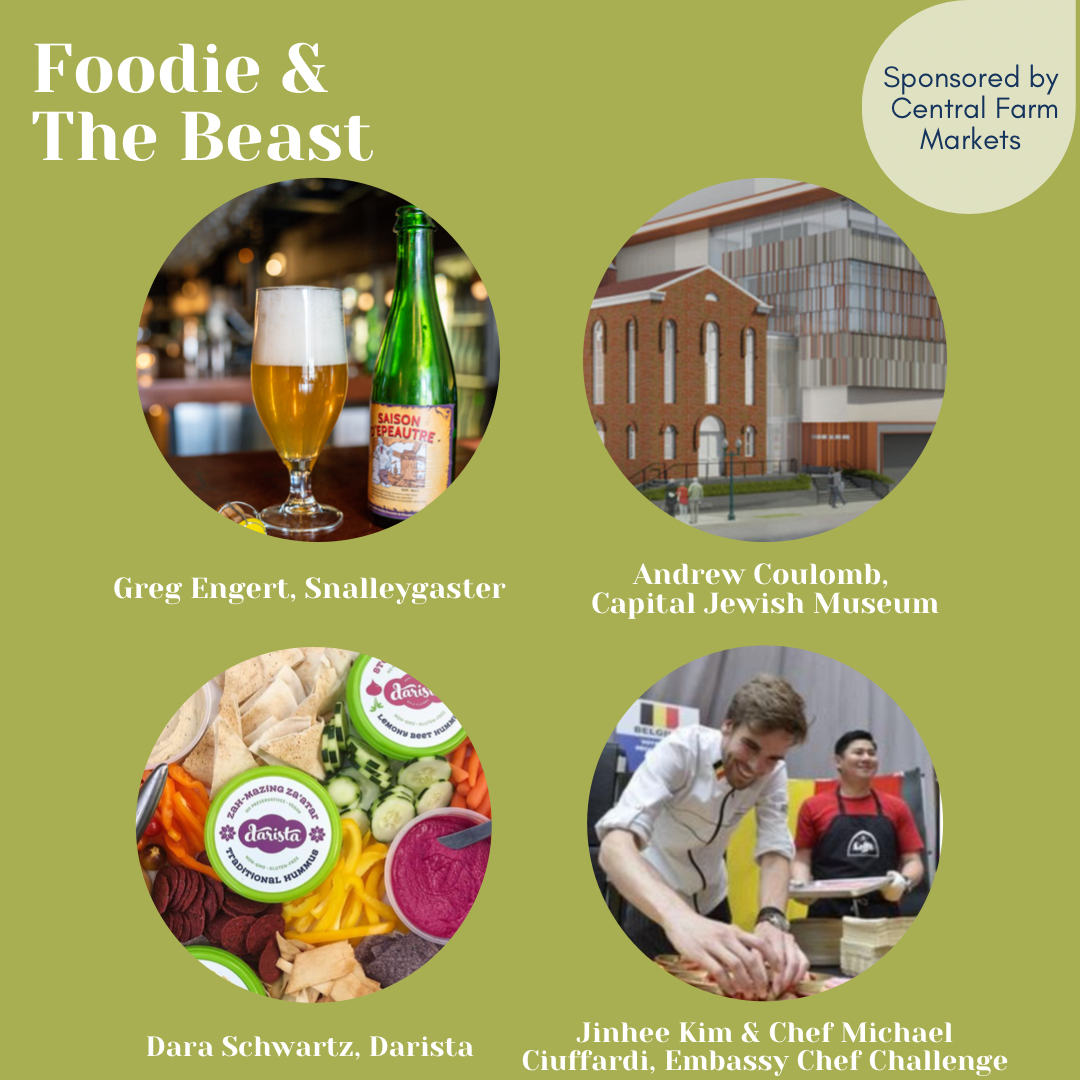 Foodie & The Beast: Not the Belly of the Beast: October 2, 2022
Would you believe #FoodieAndTheBeast Turns 14 next week? We can't either -- but it does -- And, this week is another delicious show:
- Deb Moser says Central Farm Markets is Falling for Fall
- The Beast is back: aka Snalleygaster, AND Greg Engert
- Andrew Coulomb of The Capital Jewish Museum talks The Capital Jewish Food Festival - (Where Nycci will interview Michael Twitty)
- It's hard bringing brands to market. Dara Schwartz of Darista Dips tells her inspiring CPG story
- All ready to celebrate International City Food Festival. Events DC's Jinhee Kim, Chef Michael Ciuffardi of the Peruvian Embassy & Fiot Garcia of Inca Social
Tune in every Sunday at 11AM on 1500AM or listen to the full episode here.