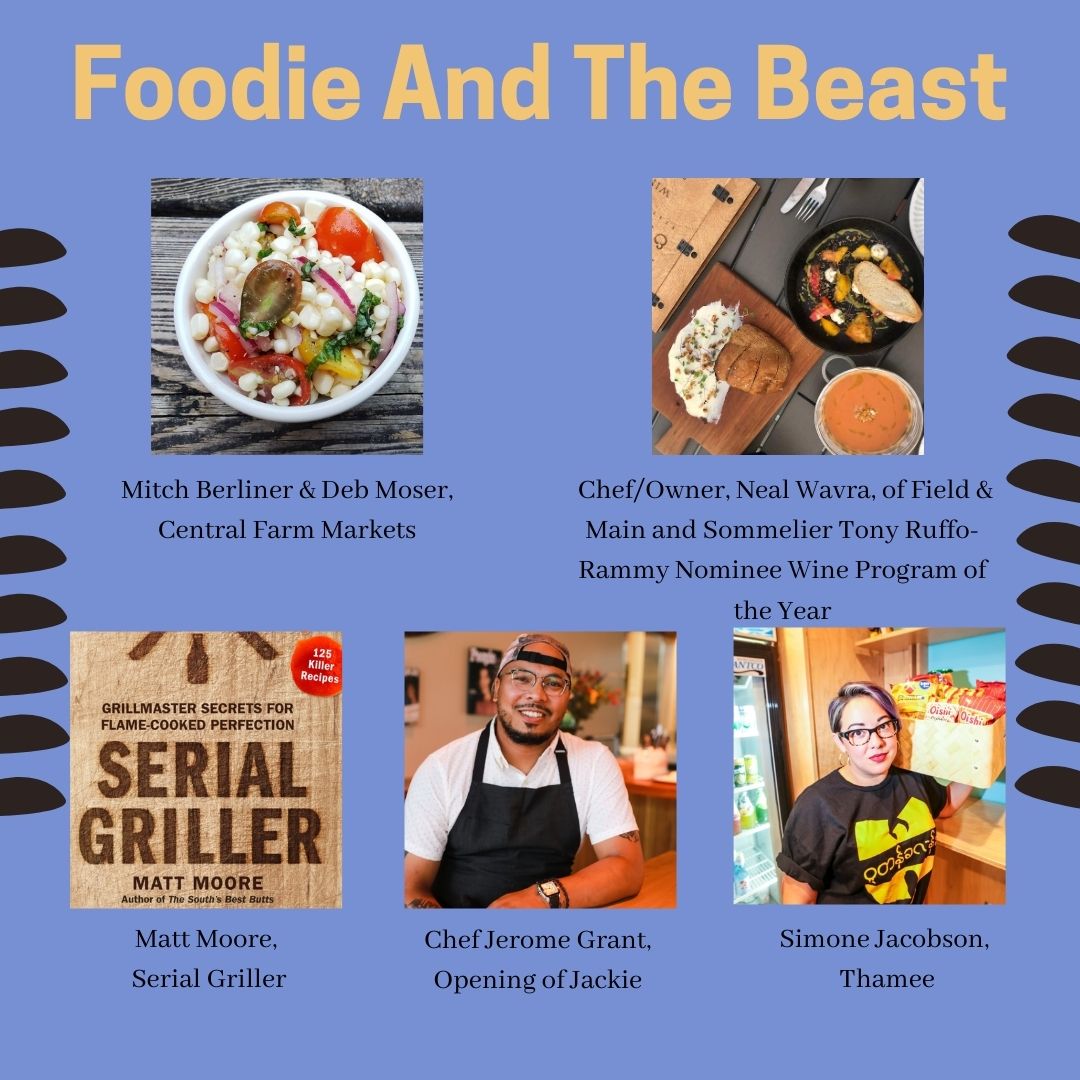 Foodie & The Beast from Home: August 2, 2020
It's not live in studio …. still, but Foodie & The Beast continues to serve up the important interviews and information for all the #FoodNewsYouShouldUse. So, instead of saying "Live, In Studio" we'll say "Recorded From Nycci & David's Bedroom" this week with:
Deb Moser of Central Farm Markets was back this week talking the importance of National Farmers Market Week
RAMMY nominee for best wine program, Field & Main's Chef/Owner Neal Wavra and Sommelier Tony Ruffo discussed their favorite wines of the moment and their Covid-cabanas.
It is grill-season and everyone can use a little inspiration before they throw another shrimp on the …. well, you know. Cookbook author Matt Moore just releases his book Serial Griller and dropped some crispy tidbits.
Chef Jerome Grant, veteran of the Sweet Home Cafe at the National Museum of African American History and Culture, is bringing the culinary influences that have shaped his cooking to the menu at the new Jackie located a few feet from Nationals Park.
Small businesses and restaurants have been hit hard by this pandemic. Understatement of the century, but listen to Thamee's Simone Jacobson, who thinks outside of the box and continues to serve Burmese hospitality even in these Covid-times.
Times may be different but there is still so much happening in the DC food, wine & hospitality scene. Listen to the full epsiode here.