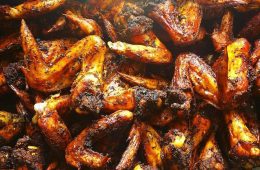 JERK AT NITE
PROJECTED OPENING DATE:
No New Information At This Time 1100 H St NE
Jerk at Nite, originally founded as a result of the lack of authentic late-night food options at Howard University, is expanding their locations. The concept places an emphasis on healthy yet affordable Mexican, Jamaican, and American soul food. Additionally, the brand is committed to keeping their products free of MSG and preservatives. Guests can expect this late night food option to offer a menu of dishes like their signature jerk chicken, oxtail, and a variety of other authentic plates.