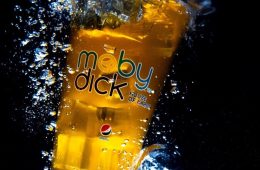 MOBY DICK TURNS 30
Moby Dick House of Kabob, a Middle Eastern-themed restaurant chain is celebrating 30 years in business. This is quite an accomplishment, and the owner, Mike Daryoush, is very proud of the milestone.
Daryoush founded the restaurant chain in 1989 when he opened the first location in Bethesda, Maryland. Daryoush is an immigrant, who came to America from Iran in the 1970s in hopes of changing his life for the better. In pursuit of the American dream, Daryoush opened a restaurant before opening the first Moby Dick House of Kabob. This restaurant offered breakfast and lunch in the American style. However, noticing that his sales were not what he was hoping for, Daryoush cleverly introduced a traditional clay oven into his restaurant. With this clay oven, Daryoush started making fresh pita bread. The bread was a major hit with his customers and word quickly started to spread about the quality. Noticing how much his customers loved classic Persian food, Daryoush intelligently pivoted his restaurant from an American restaurant to a Middle Eastern restaurant with a Mediterranean flair.
This pivot proved to be immensely successful and soon the Moby Dick House of Kabob became a favorite amongst people in the Bethesda area. Riding his success, Daryoush soon expanded into the D.C. and northern Virginia areas.
Over the years, the Moby Dick House of Kabob has dramatically expanded its menu from the days of just adding fresh pita bread to its traditional American dishes. Now, the restaurant chain offers many delicious Middle Eastern meals including Seer Torshi, Spicy Chicken Kabob, Chenjah Kabob, and Barreh Kabob.
Mike Daryoush is a perfect example of how a person can capture the American dream and use it to transform his or her life. Moby Dick House of Kabob is a testament to Daryoush's persistence and creativity. It has become a staple of the D.C. area in the past three decades. In the next three decades, it could expand significantly farther north, south, and west.