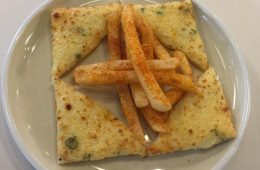 FABULOUS FALL BRUNCHES
The weather is cooling down but fall brunches are heating up. Don't miss a beat, we have the 411 on the hottest brunches in town.
Bottomless Brunch " All-Purpose in Shaw has a new Bottomless Brunch menu that includes bottomless Aperol spritzes, mimosas, bloody marys, and bellinis in addition to some very popular brunch items from the Capitol Riverfront location and some new Shaw-exclusives. Brunch will be Saturdays, Sundays, and Holiday Mondays from 11:00 a.m - 2:30 p.m.
Indian Brunch " Bombay Club offers brunch with live piano for regional Indian cuisine and includes seven rotating Indian dishes offered as main courses, featuring three appetizers, one fish, one lamb, one chicken, three vegetables, and a lentil dish; each meal is also accompanied by rice & bread and guests are invited to complete their dining experience with two Indian desserts. Served between 11:30 a.m. and 2:30 p.m. They also offer Champagne brunch which includes unlimited pours of bubbly.
Bottomless Brunch " Bindaas is now offering bottomless brunch, an assortment of Starters, Savories, Egg Dishes, Sweets, Sandwiches, Street Side Classics, Curry, and Biryani. You can begin your meal with a selection of Starters & Savories with standout menu items to include the Samosa Chaat with sweet yogurt, tamarind, and chickpeas; Avocado Golgappa, savory crepe with the spiced scramble and coconut chutney; Fish Finger Koliwada with chili paste, malt vinegar, and chaat masala; Aloo Paratha with clotted cream, as well as bubble Uttapam with onion, green chile and coconut chutney. and much more.
A la carte " Blue Duck Tavern serves up an a la carte brunch experience showcasing the best of each season and region. Brunch is served Saturday and Sunday, from 11:15 a.m. to 2:30 p.m., with fresh produce, farm-raised meats, and freshly caught seafood. You can create their own brunch menu with a myriad of choices including Pecan Sticky Buns; Hot-Fried Chicken & Waffle with sorghum and chili butter, sunchoke slaw and sunny-side-up egg; Lemon-Poppy Seed Pancakes with local blueberry compote; BBQ Beef Hash with crispy potatoes, pickled ramp relish, and sunny egg; Spring Garden Benedict with roasted tomato, pattypan squash, zucchini, city ham, and basil, served on an English muffin with hollandaise, as well as the Charred Avocado Toast with English pea hummus, sugar snap peas, marinated cherry tomatoes, parmesan nigella seeds and a sunny egg.
Eat Your Heart Out " Buena Vida All-you-can-eat Brunch is now available with selections of Salads, Sliders, House Specials, Benedicts, Omelets, Classics, and Sweets created by chef Gerardo VÄ…zquez Lugo. A selection of Starters can also be added to Brunch for an additional ($10) per person every Saturday and Sunday, from 10:00 a.m. to 3:00 p.m.
Weekend Delights "CHIKO Dupont now offers weekend brunch. You've had Chefs Scott Drewno's & Danny Lee's version of Chinese/Korean cuisine for lunch and dinner now there's brunch exclusively their Dupont Circle location. The new brunch menu includes items such as XO Shrimp & Grits, Sichuan Biscuits & Gravy, Mimosas, CHIKO Bloody, and more. every Saturday & Sunday from 11:00 a.m. - 3:00 p.m.
Wine Brunch " City Winery's Chef Ingenito has created a menu, true to the definition of brunch, has a little something for everyone. Traditional entrée options include

Wine Maker's Breakfast

comprised of two eggs, home fries, chicken sausage, and toast,

pork belly hash, or

brioche French toast.
Paired with these favorite weekend dishes are some of D.C.'s finest drinks from City Winery DC'sBeverage Director, Samantha Miller. Starting at $42, diners can create personalized mimosas for a party of four or more, complete with an array of juices, fruits, and wines to choose from. Cocktails include the breakfast martini with Bluecoat Gin, Aperol, lemon juice, and Bonne Mama Orange Maman, as well as the blood orange crush made with Tito's Vodka, fresh blood orange juice, triple sec, and citrus soda, or a passoã passion fruit frosé.
Hot and New " Dos Mamis has rolled out new weekend hours and a new brunch menu. With brunchtime favs every Saturday & Sunday such as Breakfast Empanadas Egg & cheese, Chorizo, egg, & cheese, Bacon, egg, & cheese, Salmon + Scallion Creme Fraiche w/ Lavash, Fried French Toast w/ Candied Pecans & Sherry Maple Syrup, Deviled Eggs w/ Chives & Pickled Onions, Smoked Salmon & Cured Meat Add Ons, Grapefruit, Orange , or Pineapple Mimosas, Bloody Mary's.
Brunch Bites " El Bebe, has begun brunch service. The new menu offered on weekends only and features Mezcal and tequila focused brunch drinks. We're looking forward to trying the Bloody Mary or Bloody Maria, each served with a mini quesadilla slice as a garnish, or the Michelada or Mezcalita de Pina made with mezcal, fresh lime juice, agave, cilantro, jalapeño, and pineapple. Brunch entrées include breakfast versions of enchiladas and quesadillas alongside Chilaquiles and Huevos Divorciados made with borracho beans, salsa roja, salsa verde, cotija cheese, and two eggs any style.
Chesapeake Brunch " At the Conrad Hotel's restaurant, Estuary, renowned chefs Bryan and Michael Voltaggio have recently launched a
brunch menu. The restaurant's dedication to featuring ingredients of the Chesapeake Bay area in it's upscale and
unique dining environment is beautifully showcased in the Voltaggio brother's new menu. Plan to brunch on items like Chicken Fried Quail & Waffle
,
Croque Madame, and the Voltaggio brothers totally new take on risotto
made with steel-cut oats and a mushroom brodo. Of course, there are brunch cocktails! Partake in the
Estuary
Bloody Mary, the
Parisian Party or the
Mimosa Spritzer
(Aperol, orange juice and prosecco). Served Saturdays and Sundays between 11:30 a.m.- 2:30 p.m.
.
Weekend Brunch " SABABA offers weekend brunch service, Saturday and Sunday, from 11 a.m. to 3 p.m. you can enjoy salads, hummus, mezze, and kebabs off the regular menu along with a selection of Israeli breakfast favorites, which are available exclusively during brunch service. Other signature plates include Charred Eggplant with herbed labneh, pomegranate, and pistachio; Roasted Haloumi with dates, honey and charred lemon; Israeli Salad with cucumber, tomato, onion, mango and pickled strawberries; Smoked Trout with muhammara, walnuts and grilled cucumber.
7 Days a Week "
You can now enjoy your favorite brunch dishes all week long at
Succotash
, like the hangover Special, with fried eggs, pulled pork, warm potato salad, red-eye gravy, and buttermilk biscuit; or shrimp & Grits, featuring Royal Red shrimp, andouille sausage, Cajun holy trinity, and jalapeño oil.
They will also offer weekly drink specials.
Brunch begins at 11:30 am, Monday through Friday, 11 am on Saturday, 10 am on Sunday, and ends at 3 pm daily.
.
>>>>>>
Stay tuned for other upcoming brunches...!